Konferenzen, Messen
Links für Technische Redakteure und alle, die Technische Dokumentation und Software-Dokumentation erstellen: Tagungen, Konferenzen, Messen
Inhalte zweisprachig:

Dieses Thema richtet sich in seiner ursprünglichen Version an ein internationales Publikum und wurde daher in englischer Sprache verfasst. Wo erforderlich, finden Sie ergänzende Hinweise zu deutschsprachigen Tools und Quellen in deutscher Sprache.
STC Technical Communication Summit
Organized by the Society for Technical Communication.
tcworld conference
Organized by the German tekom. Combined with the tekom trade fair and the tekom annual conference. (The language of the tcworld conference is English, the language of the tekom annual conference is German.)
Technical Communication UK (TCUK)
Organized by the ISTC.
http://www.technicalcommunicationuk.com
MadWorld
Commercially organized technical communication and content strategy conference.
http://www.madworldconference.com
UA Conference Europe
Conference for software user assistance professionals. Commercially organized.
WritersUA Conference for Software User Assistance
Conference for software user assistance professionals. Commercially organized.
ASTC [NSW] - Conferences
Annual conference of the Australian Society for Technical Communication (NSW).
TCANZ Conference
Conference of the Technical Communicators Association of New Zealand.
Write the Docs
Focused on documentation systems, tech writing theory, and information delivery. Commercially organized.
TC Camp
Unconference focused on Technical Communications issues and the various applications used by technical communicators.
soap!
Conferences on technical documentation, training, e-learning, and localization. Commercially organized.
MEGAComm
Annual conference for technical communicators, held in Jerusalem.
Evolution of Technical Communication (ETC)
Annual gathering event for technical communicators in Bulgaria.
Open Help Conference & Sprints
Concentrates on open source documentation and support, as well as community-based help.
Confab
Commercially organized conference on content strategy.
CDIM conferences
Several commercially organized conferences with an emphasis on DITA and information development.
http://www.infomanagementcenter.com
ConveyUX
Commercially organized conference "about making software easier and more enjoyable to use".
DMS Expo
Trade fair for enterprise content management.
EuroIA
European information architecture summit, organized by the European Chapter of ASIST.
IEEE International Professional Communication Conference
Discussions about communication and learning.
Information Architecture Summit
Annual conference organized by the American Society for Information Science and Technology (ASIST).
Information Development World
Commercially organized conference for technical, marketing, and product information developers.
http://informationdevelopmentworld.com
Intelligent Content Conference
Commercially organized conference on content strategy, structured content, personalization, and related topics.
http://www.intelligentcontentconference.com
LavaCon
Commercially organized conference on digital media and content strategies.
Localization World Conference
Conference for localization and translation professionals.
http://www.localizationworld.com
mLearnCon
Conference and exhibition on mobile learning.
http://www.elearningguild.com/mLearnCon/
SfEP Conferences
Conferences of the Society for Editors and Proofreaders.
http://www.sfep.org.uk/pub/confs/conferences.asp
The AMWA Annual Conference
Conference of the American Medical Writers Association.
http://www.amwa.org/amwaevents
TM-Europe
International translation management conference.
War Ihnen dieser Guide nützlich? Hat er Ihnen Zeit gespart gegenüber einer Recherche über Google oder anderen Suchmaschinen? Helfen Sie mit, dass ich den Guide auch in Zukunft kostenlos anbieten und aktuell halten kann. Erwerben Sie die PDF-Version (ca. 130 Seiten).
Danke!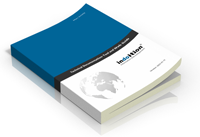 Diese Seite wurde zuletzt aktualisiert: 02/2017
Rechtliche Hinweise:
Diese Seite enthält möglicherweise bezahlte, als solche gekennzeichnete Werbeanzeigen. Die verlinkten Webseiten und deren Herausgeber stehen ansonsten in keiner geschäftlichen Beziehung zu indoition Ingenieurbüro für Technische Kommunikation Marc Achtelig und geben nicht dessen Meinung wieder. Copyright verlinkter Inhalte bei deren jeweiligen Rechteinhabern.