Help-Authoring-Tools
Marktüberblick über empfehlenswerte Tools zum Erstellen von Software-Dokumentation (Handbücher, Online-Hilfen, Help-Sites). Viele dieser Help-Authoring-Tools und Online-Dokumentations-Tools unterstützen das Generieren druckbarer Handbücher (PDF) und Online-Hilfen aus einer gemeinsamen Textquelle (Prinzip des Single-Source-Publishing).
Auf dieser Seite (in englischer Sprache):
Other general help authoring tools
Converters for Microsoft Word and FrameMaker documents
Tools with a focus on code and API documentation
General purpose HTML and CSS editors
Mere HTML and CHM compilers and converters
Tools and scripts for embedding information into (web) applications (onboarding; walkthroughs; contextual help)
For a list of online tools (SaaS tools), see Cloud-basierte Help-Authoring Tools.
Für Informationen zu den angegebenen Price-Levels , siehe Preis-Level.
---
---
---
---
---
---
---
---
---
Hat Ihnen dieser Guide geholfen? Dann freue ich mich, wenn Sie zur Unterstützung der weiteren Pflege die PDF- und EPUB-Version des Guides erwerben (ca. 130 Seiten).
Danke!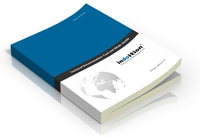 Diese Seite wurde zuletzt aktualisiert: 05/2022
Rechtliche Hinweise:
Diese Seite enthält möglicherweise bezahlte, als solche gekennzeichnete Werbeanzeigen. Die verlinkten Webseiten und deren Herausgeber stehen ansonsten in keiner geschäftlichen Beziehung zu indoition Ingenieurbüro für Technische Kommunikation Marc Achtelig und geben nicht dessen Meinung wieder. Copyright verlinkter Inhalte bei deren jeweiligen Rechteinhabern. Beachten Sie die auf den verlinkten Seiten angegebenen Lizenzbedingungen! Mögliche Angaben zu Preisen und Lizenzen auf dieser Seite dienen lediglich der Vorabinformationen und sind ohne Gewähr.