Screen-Capture-Tools
Marktüberblick über empfehlenswerte Tools zum Erstellen von Bildschirmfotos (englisch Screen-Captures, Screenshots oder Screen-Dumps). Screenshots werden in allen Formen von Software-Dokumentation benötigt, z. B. für Handbücher, Online-Hilfen, interaktive Demos und Tutorials, sowie auf Webseiten und in Broschüren.
Tipp: Siehe auch die Checkliste unter Auswahl eines Screen Capture Tools.
Inhalt in englischer Sprache:

Dieses Thema richtet sich in seiner ursprünglichen Version an ein internationales Publikum und wurde daher in englischer Sprache verfasst. Danke für Ihr Verständnis!
SnagIt
Easy to use, nothing missing. Added texts can be updated and translated at any time. Several useful additional functions, such as basic video capture. Optional integration with Microsoft Word and some other programs.
Price: approx. $50
FullShot
Adds some additional buttons to each window at runtime. Instead of remembering a keyboard shortcut you can then click one of these buttons, for example, "W" for "Window" or "R" for "Region." FullShot then creates the desired screenshot (and removes the additional buttons from these screenshots). Screenshots can easily be updated. In particular, added texts, such as callouts, are retained and can be edited. Highly efficient functions for capturing menus and command bars. Wide range of effects.
Price: approx. $80 ("Professional")
MadCap Capture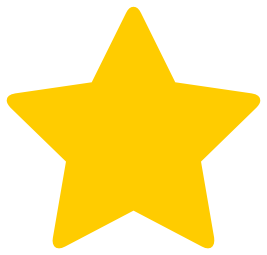 Focuses especially on the requirements of technical documentation and single source publishing. Supports text variables. Users of the authoring system Flare (developed by the same company) can save images automatically in two versions: one version for online help, and one version for printed user manuals. The online version, for example, can be in color, the print version in gray. Also the resolution of both versions can be different. Images remain fully editable, irrespective of their format. Elements can be saved to palettes and reused. The design of the elements added to your screenshots, such as callouts, can be standardized conveniently.
Price: approx. $99
Description supplied by vendor:
MadCap Capture offers advanced screen capturing and image editing features to make it easy to incorporate images into your content. Easily re-crop and re-capture images, add captions, single source images using custom mediums from your Flare projects, batch replace image libraries, store common image settings in profiles and much more.
H@rdcopy
Especially powerful if you want to print screen captures directly on paper, but also has many advanced options to save as files.
Price: approx. $16; free for noncommercial use
Ashampoo Snap
Price: approx. $50
Apowersoft Screen Capture Pro
Price: approx. $160 (commercial license)
HyperSnap
Price: approx. $40
PicPick
Basic screen capture tool, combined with image editor, color picker, color palette, pixel ruler, protractor, cross hairs, and whiteboard.
Price: approx. $25; free for personal use
Screenshot Captor
Price: approx. $25; free for noncommercial use
http://www.donationcoder.com/Software/Mouser/screenshotcaptor/index.html
WinSnap
Price: approx. $30
SPX Instant Screen Capture
Price: approx. $29
http://www.instant-screen-capture.com
FRAPS
Creates screen captures and movies from video games.
Price: approx. €33
SnapDraw
Comes with many editing features.
Price: free (freeware)
ShareX
Primarily built for easy sharing of screenshots, but can also be used for storing your screenshots locally. Comes with various editing features.
Price: free (open source)
TNT Screen Capture
Especially helpful if you've made individual color settings in Windows. You can reset your custom colors to the Windows default values on command, shoot your image, and finally restore the individual settings automatically. In addition, the tool can automatically save a copy of each screen capture as a thumbnail and has an option to render screen captures as 3-dimensional presentation images.
Price: free (freeware)
http://www.tntscreencapture.com
7capture
Simple screen capture tool that can automatically handle rounded corners and semi-transparent window backgrounds.
Price: free (freeware)
GIMP
The popular image editor also comes with a built-in function to capture the entire screen, or individual windows or areas. You can then edit screenshots directly within GIMP before saving.
Price: free (open source)
Greenshot
Saves screenshots to files.
Price: free (open source)
Screenpresso
Provides a basic set of capturing and editing functions.
Price: basic version free (freeware); "Pro" version approx. €29
PrtScr
Basic, straight-forward screen capture tool.
Price: free (freeware)
http://www.fiastarta.com/PrtScr/
Scenegrabber.NET
Specialized on creating screenshots from movies.
Price: free (freeware)
qSnap
Captures web pages and also includes some editing functions. Available as a plug-in for all major browsers.
Price: free (freeware)
Clicktrace
Automatically takes a screenshot whenever something changes on screen. Can be used, for example, for documenting test cases or for recording presentations by subject matter experts.
Price: free (open source)
Shutter
Feature-rich screenshot program for Linux.
Price: free (open source)
KSnapshot
The screen capture tool of KDE.
Price: free (open source)
GIMP
The popular image editor also comes with a built-in function to capture the entire screen, or individual windows or areas. You can then edit screenshots directly within GIMP before saving.
Price: free (open source)
If you only need to take a limited number of screen captures, there's also the option to capture them manually. On Windows: Using the Print Screen key, you can copy the currently displayed screen contents to the clipboard. Using the key-combination Alt+Print Screen, you can copy the contents of the active window. Then, you can directly paste the clipboard contents into any document or graphics editor.
Windows Vista and Windows 7 make the procedure even simpler. The build-in Snipping Tool (usually located within the Accessories group) lets you instantly save basic screen captures as a file. However, if you want to apply any special effects or if you want to add callouts, you'll have to use some general-purpose graphics software to do so manually.
On the Mac, OS X also provides a number of build-in options to capture both entire screens and specific regions. Command key+Shift+3 saves the whole screen, Command key+Shift+4 saves a selected region, and Command key+Shift+4, and then immediately pressing the spacebar saves a selected item to the desktop. Note: If you also hold down the Ctrl key, this saves to the clipboard instead of saving to the desktop.
OS X also comes with a basic Grab utility located in Applications > Utilities.
Sizer
Resizes any window to a predefined size. Can be helpful when creating screen captures of windows that must have given dimensions.
Price: free (freeware)
War Ihnen dieser Guide nützlich? Hat er Ihnen Zeit gespart gegenüber einer Recherche über Google oder anderen Suchmaschinen? Helfen Sie mit, dass ich den Guide auch in Zukunft kostenlos anbieten und aktuell halten kann. Erwerben Sie die PDF-Version (ca. 130 Seiten).
Danke!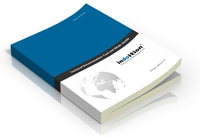 Diese Seite wurde zuletzt aktualisiert: 07/2017
Rechtliche Hinweise:
Diese Seite enthält möglicherweise bezahlte, als solche gekennzeichnete Werbeanzeigen. Die verlinkten Webseiten und deren Herausgeber stehen ansonsten in keiner geschäftlichen Beziehung zu indoition Ingenieurbüro für Technische Kommunikation Marc Achtelig und geben nicht dessen Meinung wieder. Copyright verlinkter Inhalte bei deren jeweiligen Rechteinhabern.