Classical Text Processing and DTP Software
Market overview of recommendable text processors and DTP software for creating technical documentation and user assistance (user manuals, reference manuals) – classical documentation tools
On this page:
Editors and add-ons specialized on creating technical documentation (classical documentation tools)
Editors specialized on long documents in general
Editors and add-ons with a focus on collaboration
General purpose WYSIWYG text editors
Tools for converting documents into ebooks and other formats
For information on the indicated price levels , see Price Levels.
---
---
---
---
---
---
---
---
Did you benefit from this guide? Did it save you some time compared to search via Google or other search engines? Please help me to keep the guide free and up to date also in the future. Buy a copy of the PDF version (approx. 120 pages).
Thank you.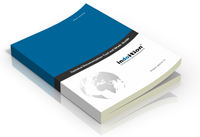 This page was last updated 11/2021
Legal Notes:
This page may contain paid advertisements, which are marked as such. Apart from this, the linked web sites and their publishers are not associated with or endorsed by indoition Technical Communication Services Marc Achtelig, and do not reflect the opinion of indoition Technical Communication Services Marc Achtelig. Copyright of linked materials by their respective copyright holders. Note the license terms given on the linked pages! Any pricing and licensing information given on this page is only for prior information and without guarantee.