Screencasting Tools
Market overview of recommendable tools for creating software demos (so-called screencasts). Software demos are not only used for marketing purposes on web sites, but also as standalone tutorials or embedded within online help files and other sorts of software documentation.
Tip: Also see the checklist in Choosing a Screencasting Tool.
Captivate
If there's anything like a Swiss Army knife among the authoring systems for software demos, then it's Captivate. The program offers a scope of functions that's by far the largest, especially with regard to quiz functions and branching scenarios. Among its strengths are flexible customization of the output, smooth translatability (XML export and reimport), and attractive results. Currently Captivate is the only screencasting tool that comes with text-to-speech voices. On the downside are Captivate's poor documentation and slow update cycle.
Price: approx. $1099 or $30 per month
Mimic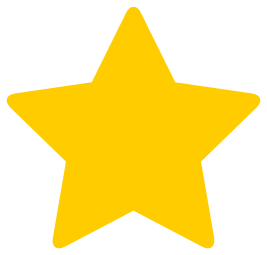 Unlike the other products listed here, Mimic focuses very specifically on the needs of technical documentation. Unique features are the possibility of using variables while working with texts, and the possibility to use individual scenes several times over, even in different projects.
Price: approx. $428
Description supplied by vendor:
MadCap Mimic is an easy-to-use software simulation and multimedia tool that lets you create fully interactive movies, videos, simulations, presentations and tutorials of software or systems.
Camtasia
One of the most popular screencasting tools. Its approach is purely full-motion based, which makes it somewhat difficult to update existing movies. Camtasia supports a large number of output formats and is available for Windows and for the Mac.
Price: approx. $199
Demo Builder
Lying hidden behind an uncluttered user interface are more features than you'd guess at first sight. Despite the affordable price, there are hardly any requirements that DemoBuilder doesn't meet. Texts can be exported to Microsoft Word for translation and then be reimported. DemoBuilder is straightforward, simple, and efficient to use. Another key advantage is that it's particularly easy to update existing demos when there is a new version of the demonstrated product.
Price: approx. $199
Datango Performance Suite
From a series of screen captures builds screencasts, interactive tutorials, and also printed documentation.
Price: not published
ActivePresenter
Presentation tool to create Video or Adobe Flash interactive simulations. SCORM compatible.
Price: approx. $149 ("Standard") and $299 ("Professional"); there's also a free version available, which exports image files and video files but not any interactive content.
https://atomisystems.com/activepresenter/
FlashBack
Follows a completely full-motion based approach, which makes it difficult to update existing demos. The built-in autoscroll function can automatically ensure that regions where interaction is happening are displayed in the center. Easy to use.
Price: approx. $99; there's also a free "Express" version available that lacks editing and annotation features
https://www.flashbackrecorder.com
ViewletBuilder
ViewletBuilder was one of the first screencasting tools on the market, and is. It's one of the few programs that are available for Linux and Mac as well. All important features are available. Comprehensive event control. Text can be exported to XML for translation and then reimported again.
Price: approx. $399 ("Professional") and $599 ("Enterprise")
movavi Screen Capture Studio
Simple, full-motion based screen recoding software. Also lets you edit the recorded videos to some extent.
Price: approx. $50
https://www.movavi.com/screen-capture/
AllCapture
Full-motion based screen recoding software.
Price: approx. €169 ("Basic") and €249 ("Enterprise")
Game Cam
Screen cam designed to work especially with video games that use DirectX and OpenGL.
Price: approx. $30
Gif Recorder
Basic screencasting tool dedicated to the GIF format. Comes with a jQuery implementation to start and stop the animations and to play audio files in sync.
Price: approx. $33
Reflector
Wirelessly mirrors an iPad or iPhone to a PC or Mac so that you can record the screen or take screen captures.
Price: approx. $15
ScreenFlow
One of the market leaders for the Mac.
Price: approx. $99
iShowU Studio
Another well-known audio and video recorder for the Mac.
Price: approx. $79
Screenflick
Basic screen recording software.
Price: approx. $29
CaptureSync
Multi-camera capture software
Price: approx. £199
Snapz Pro X
Records anything on your screen and saves it as QuickTime movie or screenshot.
Price: approx. $69
Wink
Produces screencasts exclusively in Adobe Flash format. Editor lacks a timeline, therefore the flexibility is limited.
Price: free (freeware)
http://www.debugmode.com/wink/
CamStudio
Records screen activities to AVI and Flash. Hardly any options to edit the movies. No interaction and no animation possible.
Price: free (open source)
https://sourceforge.net/projects/camstudio/
Webinaria
Creates Flash recordings of the desktop and lets you add voice commentary, webcam videos, and text.
Price: free (open source)
LICEcap
Doesn't create full-featured screencasts but small animated screen captures (animated GIF).
Price: free (open source)
https://www.cockos.com/licecap/
Debut Video Capture
Records from webcam, screen, or video input device. You can also add text captions.
Price: free basic version for noncommercial use; "Plus" version approx. €33
http://www.nchsoftware.com/capture/
Screencast-O-Matic
Works from your web browser without installation.
Price: free (adds watermark); "Pro" version approx. $15 per year
xvidcap
Basic screencasting application for Linux.
Price: free (open source)
http://xvidcap.sourceforge.net
Krut
Basic recording software written in Java. Saves to the QuickTime MOV format.
Price: free (open source)
recordMyDesktop
Basic screencasting tool on Linux.
Price: free (open source)
http://recordmydesktop.sourceforge.net
vnc2flv
Cross-platform screen recording tool for UNIX, Windows, and Mac. Captures a VNC desktop session (either on your own screen or on a remote computer) and saves as a Flash Video file (FLV).
Price: free (open source)
Did you benefit from this guide? Did it save you some time compared to search via Google or other search engines? Please help me to keep the guide free and up to date also in the future. Buy a copy of the PDF version (approx. 130 pages).
Thank you.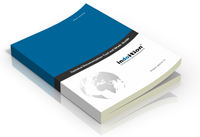 This page was last updated 08/2017
Legal Notes:
This page may contain paid advertisements, which are marked as such. Apart from that, the linked web sites and their publishers are not associated with or endorsed by indoition Technical Communication Services Marc Achtelig, and do not reflect the opinion of indoition Technical Communication Services Marc Achtelig. Copyright of linked materials by their respective copyright holders.