Screencasting Tools for Technical Documentation
Market overview of recommendable screen recorders for creating screencasts (software videos, screen videos)
On this page:
Commercial screencasting tools
Commercial screencasting tools particularly for macOS
Text-to-speech (TTS) engines and voices
See also: Choosing a Screencasting Tool
For information on the indicated price levels , see Price Levels.
---
---
---
---
This page was last updated 06/2022
Did this guide help you? Please support also its future development and maintenance and purchase the PDF + EPUB version (approx. 130 pages).
Thank you.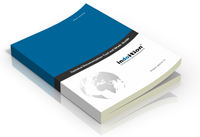 Legal Notes:
This page may contain paid advertisements, which are marked as such. Apart from this, the linked web sites and their publishers are not associated with or endorsed by indoition Technical Communication Services Marc Achtelig, and do not reflect the opinion of indoition Technical Communication Services Marc Achtelig. Copyright of linked materials by their respective copyright holders. Note the license terms given on the linked pages! Any pricing and licensing information given on this page is only for prior information and without guarantee.