Screen Capture Tools
Market overview of recommendable tools for creating screen captures (screenshots, screen dumps)
On this page:
Screen capture tools for Windows
Screen capture tools for the Mac
Screen capture tools for Linux
Screen capture tools built into the operating system
See also: Choosing a Screen Capture Tool
For information on the indicated price levels , see Price Levels.
---
Easy to use, nothing missing. Added texts can be updated and translated at any time. Several useful additional functions, such as basic video capture. Optional integration with Microsoft Word and some other programs.
Price level: low
FullShot
Adds some additional buttons to each window at runtime. Instead of remembering a keyboard shortcut you can then click one of these buttons, for example, "W" for "Window" or "R" for "Region." FullShot then creates the desired screenshot (and removes the additional buttons from these screenshots). Screenshots can easily be updated. In particular, added texts, such as callouts, are retained and can be edited. Highly efficient functions for capturing menus and command bars. Wide range of effects.
Price level: low
MadCap Capture
Focuses especially on the requirements of technical documentation and single source publishing. Supports text variables. Users of the authoring system Flare (developed by the same company) can save images automatically in two versions: one version for online help, and one version for printed user manuals. The online version, for example, can be in color, the print version in gray. Also the resolution of both versions can be different. Images remain fully editable, irrespective of their format. Elements can be saved to palettes and reused. The design of the elements added to your screenshots, such as callouts, can be standardized conveniently.
Only available in combination with MadCap Flare
https://www.madcapsoftware.com
Price level: low
Screenpresso
Simple to use and with modern editing objects and effects.
Price level: low
PaintShop Pro
Although essentially a general purpose image editor, this application also comes with a number of powerful screen capturing functions. Compared to dedicated screen capture tools this gives you much more editing possibilities. However, on the other hand, editing may be more complex and lacks the option to add the elements are frequently needed with screenshots at a click of a button, such as callouts.
Price level: low
H@rdcopy
Especially powerful if you want to print screen captures directly on paper, but also has many advanced options to save as files.
Price level: low
Apowersoft Screen Capture Pro
Price level: low
https://www.apowersoft.com/screen-capture-pro
HyperSnap
Price level: low
PicPick
Basic screen capture tool, combined with image editor, color picker, color palette, pixel ruler, protractor, cross hairs, and whiteboard.
Price level: low
Screenshot Captor
Price level: low
https://www.donationcoder.com/software/mouser/popular-apps/screenshot-captor
WinSnap
Price level: low
SPX Instant Screen Capture
Price level: low
http://www.instant-screen-capture.com
FRAPS
Creates screen captures and movies from video games.
Price level: low
SnapDraw
Comes with many editing features.
Price level: free (freeware)
ShareX
Primarily built for easy sharing of screenshots, but can also be used for storing your screenshots locally. Comes with a number of editing features.
Price level: free (open source)
7capture
Simple screen capture tool that can automatically handle rounded corners and semi-transparent window backgrounds.
Price level: free (freeware)
TNT Screen Capture
Especially helpful if you've made individual color settings in Windows. You can reset your custom colors to the Windows default values on command, shoot your image, and finally restore the individual settings automatically. In addition, the tool can automatically save a copy of each screen capture as a thumbnail and has an option to render screen captures as 3-dimensional presentation images.
Price level: free (freeware)
http://www.tntscreencapture.com
Greenshot
Popular open source application that saves screenshots to files and also comes with some basic editing functions.
Price level: free (open source)
GIMP
The popular image editor also comes with a built-in function to capture the entire screen, or individual windows or areas. You can then edit screenshots directly within GIMP before saving.
Price level: free (open source)
PrtScr
Basic, straight-forward screen capture tool.
Price level: free (freeware)
http://www.fiastarta.com/PrtScr/
Scenegrabber.NET
Specialized on creating screenshots from movies.
Price level: free (freeware)
qSnap
Captures web pages and also includes some editing functions. Available as a plug-in for all major browsers.
Price level: free (freeware)
Clicktrace
Automatically takes a screenshot whenever something changes on screen. Can be used, for example, for documenting test cases or for recording presentations by subject matter experts.
Price level: free (open source)
---
---
---
If you only need to take a limited number of screen captures, there's also the option to capture them manually. On Windows: Using the Print Screen key, you can copy the currently displayed screen contents to the clipboard. Using the key-combination Alt+Print Screen, you can copy the contents of the active window. Windows key + Shift + S lets you select an area on the screen and copies it to the clipboard. Then, you can directly paste the clipboard contents into any document or graphics editor.
On Windows you can also use the Snipping Tool (usually located within the Accessories group), which lets you instantly save basic screen captures as a file. However, if you want to apply any special effects or if you want to add callouts, you'll have to use some general-purpose graphics software to do so manually.
On Windows with a touchscreen or pen, the built-in Screen Sketch application is another option..
On the Mac, OS X also provides a number of build-in options to capture both entire screens and specific regions. Command key+Shift+3 saves the whole screen, Command key+Shift+4 saves a selected region, and Command key+Shift+4, and then immediately pressing the spacebar saves a selected item to the desktop. Note: If you also hold down the Ctrl key, this saves to the clipboard instead of saving to the desktop.
OS X also comes with a basic Grab utility located in Applications > Utilities.
---
Sizer
Resizes any window to a predefined size. Can be helpful when creating screen captures of windows that must have given dimensions.
Price level: free (freeware)
Did you benefit from this guide? Did it save you some time compared to search via Google or other search engines? Please help me to keep the guide free and up to date also in the future. Buy a copy of the PDF version (approx. 120 pages).
Thank you.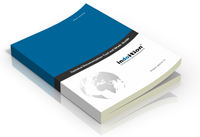 This page was last updated 11/2021
Legal Notes:
This page may contain paid advertisements, which are marked as such. Apart from this, the linked web sites and their publishers are not associated with or endorsed by indoition Technical Communication Services Marc Achtelig, and do not reflect the opinion of indoition Technical Communication Services Marc Achtelig. Copyright of linked materials by their respective copyright holders. Note the license terms given on the linked pages! Any pricing and licensing information given on this page is only for prior information and without guarantee.