Technical Writing, User Assistance, Information Design
Links for technical writers and others who create technical documentation and software documentation: technical writing, user assistance (UA), technical communication, technical documentation, information design
EServer Technical Communication Library
The most comprehensive virtual library for technical communicators on the web. Provides links to thousands of articles and resources.
tcworld
Online magazine for international information development.
http://www.tcworld.info/e-magazine/
TechWhirl Tech Writer Today Online Magazine
Online articles and resources for technical writers and technical communicators.
UA Training
Provides a collection of excellent presentation slides with a focus on software user assistance.
http://www.ellisonconsulting.com/presentations.html
Great User Documents
Free downloadable course on technical documentation in HTML format.
Dozuki Tech Writing Handbook
Brief online handbook on the essentials of technical writing. Nicely designed but very not very comprehensive.
https://www.dozuki.com/Tech_Writing
Online Technical Writing
Basic online textbook on technical writing.
https://www.prismnet.com/~hcexres/textbook/
Web Writing That Works
If you browse a little you can find some good tips here.
http://www.webwritingthatworks.com
WIKIVERSITY
Provides a basic online course in technical writing.
https://en.wikiversity.org/wiki/Technical_writing
Indexing user manuals
The British/Irish Society of Indexers provides a number of articles on indexing user manuals (go to "Advice for authors > Advice to technical authors"). There's also a corresponding usability study available (go to "About indexing > Usability of indexes").
Windows User Experience Interaction Guidelines for Windows Desktop apps ("UX Guide")
Comprehensive guidelines published by Microsoft.
https://developer.microsoft.com/en-us/windows/desktop/design
The Usability Methods Toolbox
Brief explanations of the most common methods used in usability testing.
UsabilityNet
Some good information and downloads, especially on usability engineering methods. Funded by the European Union.
Usability Institute
Provides a collection of usability examples and checklists.
http://www.usabilityinstitute.com
Usability.gov
Usability basics, methods, templates, guidelines and other resources, provided by U.S. Department of Health & Human Services.
UI Style Guides
Collection of links to a number of user interface style guides.
https://www.experiencedynamics.com/approach/ui-style-guides
HCI Bibliography
ACM SIGCHI is the special interest group on Computer-Human Interaction of the Association for Computing Machinery (ACM). They provide a very comprehensive link collection as well as a bibliography database with more than 50000 listed publications.
InfoDesign
News and links to hundreds of articles and resources on information design.
http://www.informationdesign.org
A List Apart
Hundreds of comprehensive articles, mainly on web design and web technology.
tcworld
Online magazine for international information management.
Boxes and Arrows
Lots of interesting articles on design, including graphic design, interaction design and information architecture.
User Interface Engineering
Provides a large collection of excellent, detailed articles.
UXmatters
Following its motto "Insights and inspiration for the user experience community," UXmatters provides a wealth of excellent articles on user experience and user assistance.
Articles of the Nielsen Norman Group
Frequently published articles on web usability. For good reasons this probably is the most frequently linked and cited web site in its field.
https://www.nngroup.com/articles/
Don Norman jnd we bsite
Dozens of great essays on product design. The section labeled "In Praise of Good Design" illustrates products that have some special positive characteristic worthy of comment.
Userfocus
Collection of comprehensive articles on usability and user experience.
International Organization for Standardization (ISO)
Here you can purchase copies of international standards.
EUR-Lex
Free information and downloads on European law, including the Machinery Directive. Provided by the European Union.
DITA XML.org
The official community and resource for the DITA OASIS standard.
Fluid Topics DITA publications
DITA specification in webhelp format.
Learning DITA
Free online learning courses on the basics of DITA.
ditamap
Collection of DITA-related information and links.
DITA Writer
Various DITA-related articles and links.
DocBook
Originally intended for writing technical documents related to computer hardware and software, but can also be used for other sorts of documentation.
http://www.oasis-open.org/docbook/
http://sagehill.net/docbookxsl/index.html
S1000D
Specification for technical documentation related to defense systems, civil aviation products, construction industry products, and ship industry products.
PI-Mod
Information model for plant construction and mechanical engineering (and others).
Some less well-known or emerging standards and initiatives are:
http://projectmallard.org and https://wiki.gnome.org/Apps/Yelp/Tools
I'd Rather Be Writing
"A blog about the latest trends in technical communication" by Tom Johnson.
Cherryleaf Technical Authors Blog
Blog on a wide spectrum of topics related to user assistance.
http://www.cherryleaf.com/blog/
Scriptorium Publishing
Blog on technical communication in general but with a focus on technology-related topics.
http://www.scriptorium.com/blog/
Every Page is Page One
"Readers can enter anywhere. Is your content ready to receive them?" by Mark Baker.
CyberText Newsletter
"Official newsletter and blog of CyberText Consulting: Technical communication specialists."
https://cybertext.wordpress.com
ffeathers
"A technical writer's blog" by Sarah Maddox.
https://ffeathers.wordpress.com
Usable Help
"Examining documentation and help systems since 2002" by Gordon Meyer.
http://www.g2meyer.com/usablehelp/
The Techwriting Engineer
Blog by Mattias Sander with a focus on MadCap Flare, Lean Management, and Kaizen.
http://techwritingengineer.com
The Content Wrangler
"Content is a business asset worthy of being managed" by Scott Abel.
Technical Communication Center
"Technical Writing & Communication Tips, Trends & Tutorials" by Ugur Akinci.
http://www.technicalcommunicationcenter.com
The m-Learning Revolution Blog
Blog by by RJ Jacquez.
The Cooper Journal
"A blog about design, business and the world we live in." By Cooper.
https://www.cooper.com/journal/
Touch Usability
"News and research on touch interface usability." By Kevin Arthur.
Flare for Programmers
"Programming, scripting, and automating with Madcap Flare projects and outputs". By Thomas Tregner.
http://tregner.com/flare-blog/
I Came, I Saw, I Learned …
"The place to share resources, ideas, and general information about Adobe's Technical Communication Suite applications: RoboHelp, FrameMaker, Captivate, Acrobat, and PhotoShop." Blog by IconLogic, Inc.
TechComm Central by Adobe
Blog by Adobe staff and some guest bloggers.
http://blogs.adobe.com/techcomm/
Docu + Design Daube
Various FrameMaker resources.
http://www.daube.ch/docu/fmaker00.html
ClickStart
Various tips on Captivate, CSS, Flare, HTML, dynamic help, and web-based help.
http://www.clickstart.net/?page_id=30
A Flare for Help
"Helping you use MadCap Flare effectively." Blog by Laura Johnson.
WvanWeelden Consultancy
Blog concentrating on Adobe RoboHelp.
Did you benefit from this guide? Did it save you some time compared to search via Google or other search engines? Please help me to keep the guide free and up to date also in the future. Buy a copy of the PDF version (approx. 130 pages).
Thank you.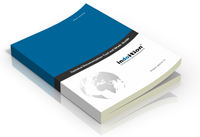 This page was last updated 08/2017
Legal Notes:
This page may contain paid advertisements, which are marked as such. Apart from that, the linked web sites and their publishers are not associated with or endorsed by indoition Technical Communication Services Marc Achtelig, and do not reflect the opinion of indoition Technical Communication Services Marc Achtelig. Copyright of linked materials by their respective copyright holders.