Organizations, Education
Links for technical writers and others who create technical documentation and software documentation: professional organizations and education
ACES
American Copy Editors Society.
ACL
Association for Computational Linguistics.
ACM SIGCHI
Association for Computing Machinery, special interest group on computer human interaction.
ACM SIGDOC
Association for Computing Machinery, special interest group on design of communication.
AIGA
Professional association for design.
aiip
Association of independent information professionals.
AMWA
American Medical Writers Association.
ANZSI
Australian and New Zealand Society of Indexers.
asis&t
American Society for Information Science and Technology.
asja
American Society of Journalists and Authors.
ASP
Association of Support Professionals.
ASTD
American Society for Training and Development.
ATA
American Translators Association.
Chartered Institute of Linguists
Has four divisions representing members from the professional backgrounds of translating, education, interpreting, and business.
EFA
Editorial Freelancers Association.
eLearning Guild
Community for e-Learning Professionals.
https://www.elearningguild.com
ELIA
European Language Industry Association.
EUATC
European Union of Associations of Translation Companies.
GALA
Globalization and Localization Association.
HFES
Human Factors and Ergonomics Society.
IABC
International Association of Business Communicators.
IA Institute
Information Architecture Institute.
IDA
Information Design Association in the UK.
http://www.informationdesignassociation.org.uk
IEEE PCS
Professional Communication Society.
IIID
International Institute for Information Design.
Indexing.ca
Indexing Society of Canada; Société canadienne d'indexation.
Interaction, the Human-Computer Interaction (HCI) Group
British HCI group, a specialist group of the British Computer Society.
JAT
Japanese Association of Translators.
ISPI
International Society for Performance Improvement.
ITI
Institute of Translation and Interpreting.
ITIA
Irish Translators' and Interpreters' Association.
http://www.translatorsassociation.ie
IxDA
Interaction Design Association.
OASIS
Organization for the Advancement of Structured Information Standards.
PACT
Professional Association for Computer Training.
PLAIN
Plain Language Association International.
http://plainlanguagenetwork.org
SfEP
Society for Editors and Proofreaders.
Society of Indexers
British and Irish professional body for indexing.
UXPA
User Experience Professionals Association.
Xplor International
Association of users and suppliers of products and services that create, modify and deliver customized information.
Did you benefit from this guide? Did it save you some time compared to search via Google or other search engines? Please help me to keep the guide free and up to date also in the future. Buy a copy of the PDF version (approx. 130 pages).
Thank you.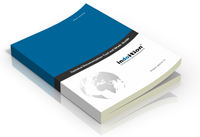 This page was last updated 08/2017
Legal Notes:
This page may contain paid advertisements, which are marked as such. Apart from that, the linked web sites and their publishers are not associated with or endorsed by indoition Technical Communication Services Marc Achtelig, and do not reflect the opinion of indoition Technical Communication Services Marc Achtelig. Copyright of linked materials by their respective copyright holders.