Forums, Online Communities
Links for technical writers and others who create technical documentation and software documentation: forums, online communities, social networks
LinkedIn
On LinkedIn, some general groups are:
Technical Writer Forum
Agile Technical Writers
Technical Writer
Technical Writer of Writers
Documentation and Technical Writing Management
TC in Europe
Society for Technical Communication
TECHWR-L Email Discussion Groups
Long-established online community in the field of technical communication.
http://community.techwhirl.com
http://www.techwr-l.com/about-technical-writing-discussion-groups.html
Technical Writing World
Social network specifically for technical writers.
Did you benefit from this guide? Did it save you some time compared to search via Google or other search engines? Please help me to keep the guide free and up to date also in the future. Buy a copy of the PDF version (approx. 130 pages).
Thank you.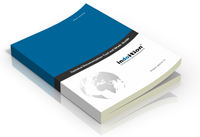 This page was last updated 08/2017
Legal Notes:
This page may contain paid advertisements, which are marked as such. Apart from that, the linked web sites and their publishers are not associated with or endorsed by indoition Technical Communication Services Marc Achtelig, and do not reflect the opinion of indoition Technical Communication Services Marc Achtelig. Copyright of linked materials by their respective copyright holders.