Dictionaries, Grammars
Links for technical writers and others who create technical documentation and software documentation: dictionaries and grammars
PONS Dictionary
Comprehensive dictionary for translating between most European languages. Editorially verified content.
IATE
Provided by the European Union. Gives translations between almost all European languages.
Tilde Terminology
Multilingual terminology search that uses various public resources. Tip: Click "Linguistic Search", and then specify the source language and the target language explicitly.
WIPO Pearl
Multilingual terminology portal that provides access to scientific and technical terms derived from patent documents.
http://www.wipo.int/reference/en/wipopearl
Reverso Context
Shows the translations embedded into a large number of example sentences.
http://context.reverso.net/translation/
Microsoft Language Portal
Windows terminology for many languages.
https://www.microsoft.com/language/en-us/default.aspx
Electropedia
Large electrotechnical vocabulary in most European Languages plus Arabic, Chinese, Japanese, and Russian. Provided by the International Electrotechnical Commission (IEC).
Dictindustry
Comprehensive technical dictionary in various European languages. Includes Wikipedia and image search to help verify that you mean the correct thing.
SAPterm
SAP and general computer terminology in a large number of languages.
OneLook
Queries several online dictionaries simultaneously to find a word definition or the translation of a word into English. This web site is especially helpful if you're looking for the English meaning of a word but don't know what the original language of this word is. If you're looking for a translation, make sure to activate the option "find translations" below the text box.
LEXICOOL
Directory of more than 4000 bilingual and multilingual online dictionaries and glossaries. You can choose the language to translate from, the language to translate into, and the subject.
Merriam-Webster Online
Comprehensive English thesaurus and dictionary.
https://www.merriam-webster.com
Dictionary.com
Dictionary and thesaurus with results collected from several individual dictionaries.
Thesaurus.com
Comprehensive monolingual thesaurus.
Thinkmap Visual Thesaurus
English thesaurus in the form of an interactive map of word clusters.
https://www.visualthesaurus.com
Plain Language: Clear and Simple
PDF guides on writing plain language in English and in French.
http://clear-communication.wikia.com/wiki/Training
Wordnik
Collects word definitions and usage examples from various sources.
Google Books Ngram Viewer
Shows how often a particular word or phrase is used within the books indexed by Google Books. This information is helpful when deciding which term to use in a document (typically, used the more common one).
https://books.google.com/ngrams
Guide to Grammar and Writing
Clearly structured and easy to navigate.
http://grammar.ccc.commnet.edu/grammar/
Grammar-Monster
Easy to navigate if you want to look up something particular.
http://www.grammar-monster.com
Grammar Bytes!
Provides many exercises and downloadable materials.
The Internet Grammar of English
Only available for free for a limited trial period.
Did you benefit from this guide? Did it save you some time compared to search via Google or other search engines? Please help me to keep the guide free and up to date also in the future. Buy a copy of the PDF version (approx. 130 pages).
Thank you.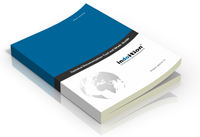 This page was last updated 08/2017
Legal Notes:
This page may contain paid advertisements, which are marked as such. Apart from that, the linked web sites and their publishers are not associated with or endorsed by indoition Technical Communication Services Marc Achtelig, and do not reflect the opinion of indoition Technical Communication Services Marc Achtelig. Copyright of linked materials by their respective copyright holders.