Services Overview
As a documentation service provider and contractor, I create clear, user-friendly user manuals, online help files, and screencasts for the products developed by my clients. I specialize in the creation of user documentation for software and software-driven products (software documentation and software user assistance).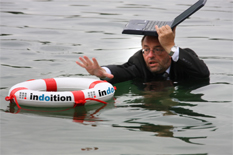 Do you need some support?
▪If you need a user manual, online help file, tutorial, or screencast to supplement your new product, I can write and create these for you.
▪If you want to improve existing technical documentation, I can provide advice and support you.
Creating technical documentation and software user assistance has been my daily business for more than 20 years. This is one of the reasons why I dare to claim that my manuals and help files are more user-friendly and easier to understand than documentation written by developers "along the way."
Can I prove this? Can you really outsource the creation of documentation? Doesn't an external technical writer lack the required knowledge about your product? After all, nobody knows your product as well as you do.
You're right: At the beginning, I know just as little about your product as your clients do. But that's a major advantage. Experienced technical writers slip into the role of the user. They understand what kind of information users really need and thus can describe things on a basic level that are completely obvious to a person who was involved in the development of the product.
Also, a professional technical writer is trained to explain even highly complex topics in a clear and simple way. After all, your clients want help that helps, not help that "no one can understand."
▪Planning: If your product is new and there's no existing documentation (user manuals or online help files), my first step is usually to develop an individual documentation plan. This plan takes into account the product, the audience, and your budget.
▪Improvement: If your product isn't new and you already have some existing documentation, I analyze these documents and make specific suggestions for improvement. In addition, I work out recommendations about how you can minimize costs for further development and updates of our documentation.
▪Consulting: I can provide advice on which workflows and which authoring tools are the most economical ones in your specific case. I do not receive any commission for recommending or selling specific tools, so I'm fully independent and unbiased.
▪Design: If you don't have any existing layout for the manuals and help files that you want to create, I can develop professional templates. The templates' clearly structured design helps the reader find, comprehend, and memorize the given information. A well-thought-out template also helps the authors. Smart style definitions make writing and formatting text efficient and minimize the need to tweak a document or help file before publishing.
▪Writing: I can create all the content that goes into your documents. If you already have existing texts, I can edit them if required and add the finishing touches.
By the way: Printed user manuals (PDFs) and online help can often be generated from the same, shared text base. This also works when producing the documentation for different versions of the same product, such as for the "Standard Edition" and for the "Professional Edition" of the same software. This approach not only saves time and money when creating the documents for the first time, but also saves time and money with each translation and with each update.
▪Training: If you want to write or update your technical documentation yourself, I'm happy to share our know-how with you in a custom workshop or training.
For additional services, follow the links in the menu.
You can also download the information about my services as a PDF file to save or print it: