Starter Template – Sample Pages
Here you can find some sample pages that were created with the help of the Starter Template, the Word / OpenOffice / LibreOffice template for creating user manuals and other technical documentation.
The following pictures are taken from the design guide that comes with the template. This design guide has been completely formatted with the help of the Starter Template.
Click the images to enlarge them.
Title page:
Table of contents: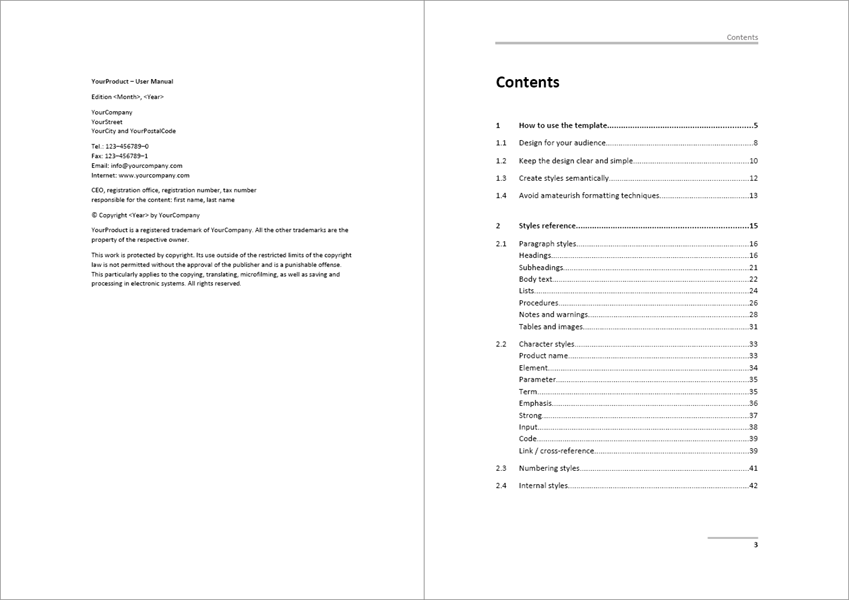 Headings: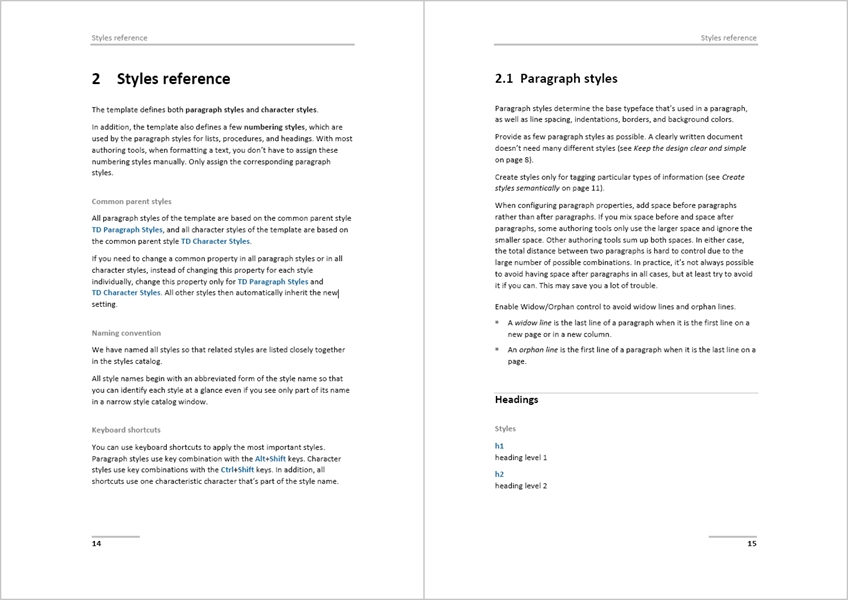 Body text: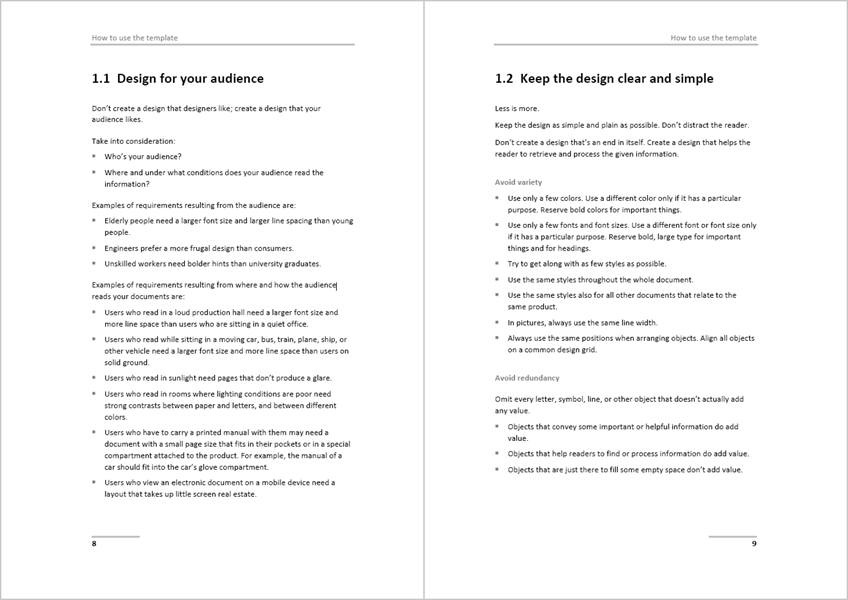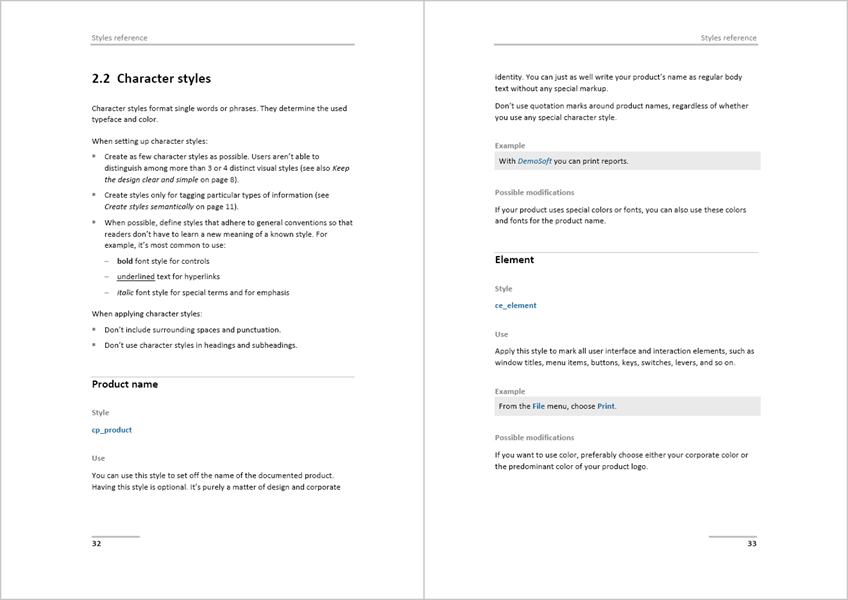 Alphabetical index: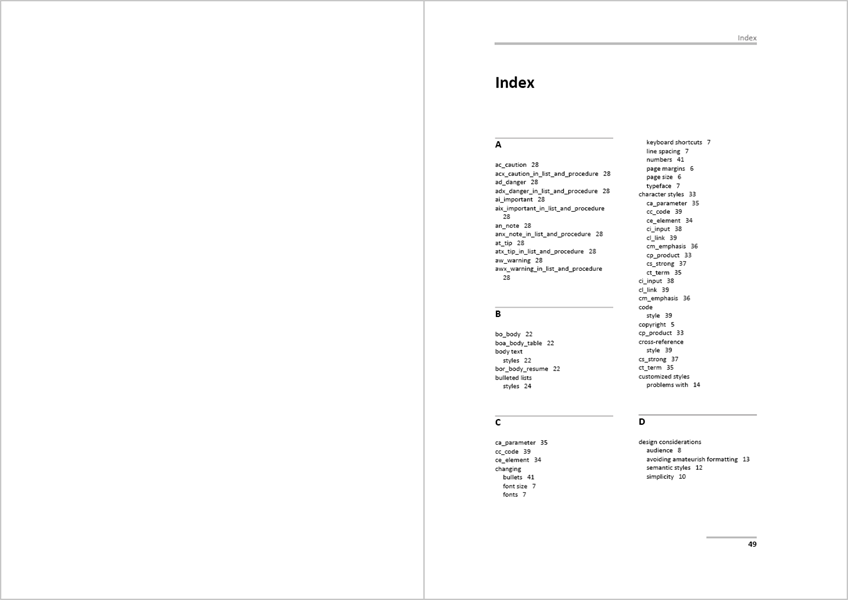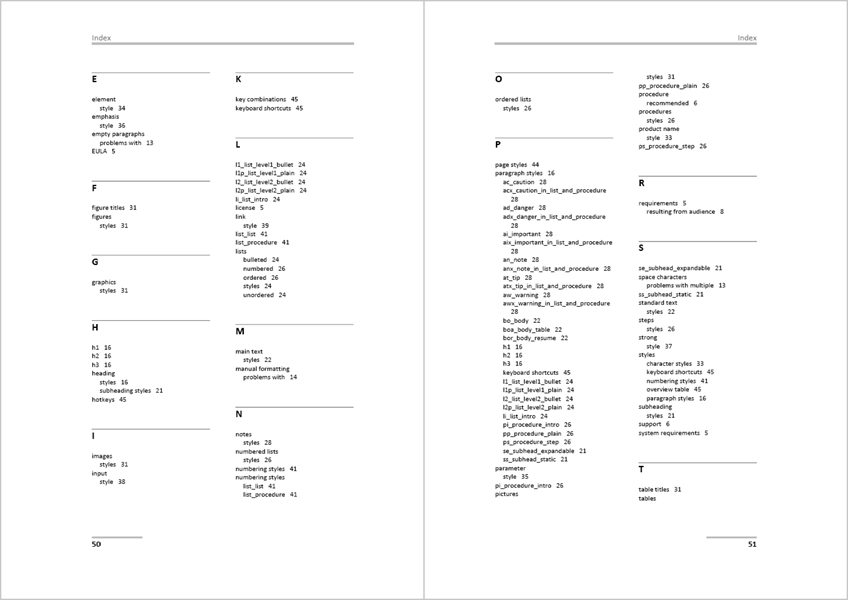 Online conversion
Documents created with the template can easily be imported into most online help authoring tools and then converted into online help. For example, the following picture shows an online help system that was created with the program "Help & Manual". The whole process took less than 5 minutes.