Market overview of recommendable tools for creating software demos (so-called screencasts). Software demos are not only used for marketing purposes on web sites, but also as standalone tutorials or embedded within online help files and other sorts of software documentation.
Tip: Also see the checklist in Choosing a Screencasting Tool.
Did you benefit from this guide? Please help to keep it free also in the future. Buy a copy of the PDF version (approx. 120 pages).
Thank you!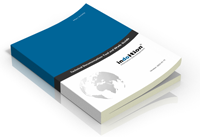 This page was last updated 10/2014.