Market overview of recommendable tools for creating software documentation, especially for the creation of user manuals and online help files. Many of these help authoring tools can generate printable user manuals (PDF) and online help files from the same text base (single source publishing).
Tip: Also see the checklist in Choosing a Help Authoring Tool.
Did you benefit from this guide? Please help to keep it free also in the future. Buy a copy of the PDF version (approx. 120 pages).
Thank you!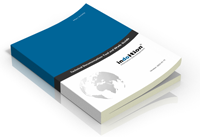 This page was last updated 10/2014.