Books on Technical Documentation in General
Recommendable books on technical documentation, on technical communication, and on technical writing with a focus on writing user manuals and online help.
Achtelig, Marc
Planning and Structuring User Assistance: How to organize user manuals, online help systems, and other forms of user assistance in a user-friendly, easily accessible way. indoition, 2012.
Achtelig, Marc
Technical Documentation Essentials: "How to Write That F***ing Manual": The essentials of technical writing in a nutshell. indoition, 2012.
Achtelig, Marc
Technische Dokumentation: "How to Write That F***ing Manual": Ohne Umschweife zu benutzerfreundlichen Handbüchern und Hilfen. Zweisprachige Ausgabe Englisch + Deutsch. indoition, 2012.
Achtelig, Marc
Translating Technical Documentation Without Losing Quality: What you shouldn't spoil when translating user manuals and online help. indoition, 2012.
Ament, Kurt
Indexing: A Nuts-and-Bolts Guide for Technical Writers. William Andrew, 2007.
Ament, Kurt
Single Sourcing: Building Modular Documentation. William Andrew, 2002.
Ballstaedt, Steffen-Peter
Wissensvermittlung. Die Gestaltung von Lernmaterial. Beltz Psychologische Verlags Union PVU, 1997.
Barker, Thomas T.
Writing Software Documentation: A Task-Oriented Approach. Longman, 2002.
Baumert, Andreas
Interviews in der Recherche: Redaktionelle Gespräche zur Informationsbeschaffung. VS Verlag für Sozialwissenschaften, 2004.
Bellamy, Laura; Carey, Michelle; Schlotfeldt, Jenifer
DITA Best Practices: A Roadmap for Writing, Editing, and Architecting in DITA. IBM, 2011.
Bellem, Birgit; Dreikorn, Johannes; Drewer, Petra; Fleury, Isabelle; Haldimann, Ralf; Jung, Martin; Keul, Udo P.; Klemm, Viktoria; Lobach, Sabine; Prusseit, Ines; Reuther, Ursula; Schmeling, Roland; Schmitz, Klaus-Dirk; Sütterlin, Volker
Leitlinie Regelbasiertes Schreiben – Deutsch für die Technische Kommunikation. tekom, 2010.
Bremer, Michael
The User Manual Manual: How to Research, Write, Test, Edit & Produce a Software Manual. Untechnical, 1999.
Brändle, Max (Hrsg.); Gabriel, Carl-Heinz (Hrsg.); Pforr, Reinhard (Hrsg); Pichler, Wolfram (Hrsg.); Schmidt, Curt (Hrsg.); Schulz, Matthias (Hrsg.)
Leitfaden für Betriebsanleitungen. tekom, 2010.
Carroll, John M. (Editor)
Minimalism Beyond the Nurnberg Funnel. The MIT Press, 1998.
Carroll, John M.
The Nurnberg Funnel: Designing Minimalist Instruction for Practical Computer Skill. The MIT Press, 1990.
Clements, Paul; Bachmann, Felix; Bass, Len; Garlan, David; Ivers, James; Little, Reed; Merson, Paulo; Nord, Robert; Stafford, Judith
Documenting Software Architectures: Views and Beyond. Addison-Wesley, 2010.
Clark, Ruth C.
Developing Technical Training: A Structured Approach for Developing Classroom and Computer-based Instructional Materials. Pfeiffer, 2007.
Clark, Ruth C.; Mayer, Richard E.
E-Learning and the Science of Instruction: Proven Guidelines for Consumers and Designers of Multimedia Learning. Pfeiffer, 2011.
Closs, Sissi
Single Source Publishing: Topicorientierte Strukturierung und DITA. entwickler press, 2006.
Coe, Marlana
Human Factors for Technical Communicators. Wiley, 1996.
Cowan, Charles
XML in Technical Communication. Institute of Scientific and Technical Communication, 2010.
DIN e.V (Herausgeber)
Technische Dokumentation: Normen für Produktdokumentation und Dokumentenmanagement. Beuth, 2008.
Drewer Petra; Ziegler, Wolfgang
Technische Dokumentation. Vogel Business Media, 2011.
Ferlein, Jörg; Hartge, Nicole
Technische Dokumentation für internationale Märkte: Haftungsrechtliche Grundlagen, Sprache, Gestaltung, Redaktion und Übersetzung. Expert, 2008.
Garrand, Timothy
Writing for Multimedia and the Web: A Practical Guide to Content Development for Interactive Media. Focal, 2006.
Gentle, Anne
Conversation and Community: The Social Web for Documentation. XML Press, 2009.
Grünwied, Gertrud
Software-Dokumentation: Grundlagen – Praxis – Lösungen. Expert, 2006.
Grupp, Josef
Handbuch Technische Dokumentation: Produktinformationen rechtskonform aufbereiten, wirtschaftlich erstellen, verständlich kommunizieren. Hanser, 2008.
Hackos, JoAnn T.
Information Development: Managing Your Documentation Projects, Portfolio, and People. Wiley, 2007.
Hackos, JoAnn T.
Introduction to DITA: A User Guide to the Darwin Information Typing Architecture. Comtech Services, 2011.
Hahn, Hans-Peter
Technische Dokumentation leichtgemacht. Hanser, 1996.
Hamilton, Richard L.
Managing Writers: A Real-World Guide to Managing Technical Documentation. XML Press, 2008.
Hargis, Gretchen; Carey, Michelle; Hernandez, Ann Kilty; Hughes, Polly; Longo, Deirdre; Rouiller, Shannon; Wilde, Elizabeth
Developing Quality Technical Information: A Handbook for Writers and Editors. IBM, 2004.
Hartman, Peter J.
Starting a Documentation Group: A Hands-On Guide. Clear Point Consultants, 1999.
Hennig, Jörg (Hrsg.), Tjarks-Sobhani, Marita (Hrsg.)
Arbeits- und Gestaltungsempfehlungen für Technische Dokumentation: Eine kritische Bestandsaufnahme. Schmidt-Römhild, 2008.
Hennig, Jörg (Hrsg.); Tjarks-Sobhani, Marita (Hrsg.)
Multimediale Technische Dokumentation. Schmidt-Römhild, 2010.
Hentrich, Johannes
DITA: Der neue Standard für Technische Dokumentation. XLcontent, 2008.
Hoffmann, Walter; Hölscher, Brigitte G.; Thiele, Ulrich
Handbuch für technische Autoren und Redakteure: Produktinformation und Dokumentation im Multimedia-Zeitalter. Publicis, 2002.
Hörmann, Hans
Meinen und Verstehen: Grundzüge einer psychologischen Semantik. Suhrkamp, 1978.
Horn, Robert E.
Mapping Hypertext: The Analysis, Organization, and Display of Knowledge for the Next Generation of On-Line Text and Graphics. Lexington, 1990.
Horton, William
Designing and Writing Online Documentation: Hypermedia for Self-Supporting Products. Wiley, 1994.
Johnston, Carol; Critcher, Ginny; Pratt, Ellis
How to write instructions. Cherryleaf, 2011.
Juhl, Dietrich
Technische Dokumentation: Anleitungen und Beispiele. Springer, 2005.
Kothes, Lars
Grundlagen der Technischen Dokumentation: Anleitungen verständlich und normgerecht erstellen. Springer, 2010.
Kühn, Cornelia
Handlungsorientierte Gestaltung von Bedienungsanleitungen. Schmidt-Römhild, 2004.
Muthig, Jürgen (Hrsg.)
Standardisierungsmethoden für die Technische Dokumentation. Schmidt-Römhild, 2008.
Pearsall, Thomas E.; Cook, Kelli Cargile
Elements of Technical Writing. Longman, 2009.
Price, Jonathan; Korman, Henry
How to Communicate Technical Information: A Handbook of Software and Hardware Documentation. Addison-Wesley Professional, 1993.
Pringle, Alan S.; O'Keefe, Sarah S.
Technical Writing 101: A Real-World Guide to Planning and Writing Technical Documentation. Scriptorium, 2009.
Rockley, Ann; Manning, Steve; Coopern Charles
Dita 101. lulu, 2009.
Rockley, Ann; Cooper, Charles
Managing Enterprise Content: A Unified Content Strategy. New Riders, 2012.
Schlenkhoff, Andreas
Duden Ratgeber - Technische Dokumentation: Verständliche Texte für Produkte erstellen und gestalten. Bibliographisches Institut GmbH, 2012.
Schriver, Karen A.
Dynamics in Document Design: Creating Text for Readers. Wiley, 1996.
Schwarzman, Steven
Technical Writing Management: A Practical Guide. CreateSpace, 2011.
Self, Tony
The DITA Style Guide: Best Practices for Authors. Scriptorium, 2011.
tekom (Hrsg.)
Richtlinie zur Erstellung von Sicherheitshinweisen in Betriebsanleitungen. tekom, 2005.
Thiele, Ulrich
Technische Dokumentationen professionell erstellen. WEKA, 2009.
Thiemann, Petra; Krings, David
Creating User-Friendly Online Help: Basics and Implementation with MadCap Flare. CreateSpace, 2009.
Tuffley, Dr. David
Software User Documentation: A How To Guide for Project Staff. CreateSpace, 2011.
Van Laan, Krista; Julian, Catherine; Hackos, JoAnn
The Complete Idiot's Guide to Technical Writing. Alpha, 2001.
Van Laan, Krista
The Insider's Guide to Technical Writing, XML Press, 2012.
Weber, Jean Hollis
Is the Help Helpful? How to Create Online Help That Meets Your Users' Needs. Hentzenwerke, 2004.
Weber, Klaus H.
Dokumentation verfahrenstechnischer Anlagen: Praxishandbuch mit Checklisten und Beispielen. Springer, 2008
Weiß, Cornelia
Professionell dokumentieren. Beltz, 2000.
Weiss, Edmond H.
How To Write Usable User Documentation. Oryx, 1991.
Welinske, Joe
Developing User Assistance for Mobile Apps. Lulu, 2011.
Wieringa, Douglas; Barnes, Valerie E.; Moore, Christopher
Procedure Writing: Principles and Practices. Battelle, 1998.
Young, Indi
Mental Models: Aligning Design Strategy with Human Behavior. Rosenfeld, 2008.
Did you benefit from this guide? Did it save you some time compared to search via Google or other search engines? Please help me to keep the guide free and up to date also in the future. Buy a copy of the PDF version (approx. 130 pages).
Thank you.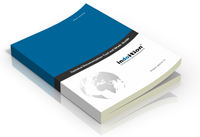 This page was last updated 06/2017