Books on Graphics and Design
Recommendable books on the visual design and layout of user manuals and online help systems, as well as on the use of graphics within technical documentation.
Achtelig, Marc
Designing Templates and Formatting Documents: How to make user manuals and online help systems visually appealing and easy to read, and how to make templates efficient to use. indoition, 2012.
Alexander, Kerstin
Kompendium der visuellen Information und Kommunikation. Springer, 2007.
Ballstaedt, Steffen-Peter
Visualisieren: Über den richtigen Einsatz von Bildern. UTB, 2011.
Clark, Ruth C.; Lyons, Chopeta
Graphics for Learning: Proven Guidelines for Planning, Designing, and Evaluating Visuals in Training Materials. Pfeiffer, 2010.
Cooper, Alan
About Face: The Essentials of User Interface Design. IDG, 1999.
Cooper, Alan
The Inmates Are Running the Asylum. SAMS, 1999.
Hennig, Jörg (Herausgeber); Marita Tjarks-Sobhani (Herausgeber)
Visualisierung in Technischer Dokumentation. Schmidt-Römhild, 2004.
Horton, William
Illustrating Computer Documentation: The Art of Presenting Information Graphically on Paper and Online. Wiley, 1991.
Runk, Claudia
Grundkurs Grafik und Gestaltung. Galileo, 2010.
Williams, Robin
The Non-Designer's Type Book. Peachpit, 2005.
Williams, Robin
The Non-Designer's Design Book. Peachpit, 2008.
Wirth, Thomas
Missing Links: Über gutes Webdesign. Hanser, 2004.
Did you benefit from this guide? Did it save you some time compared to search via Google or other search engines? Please help me to keep the guide free and up to date also in the future. Buy a copy of the PDF version (approx. 130 pages).
Thank you.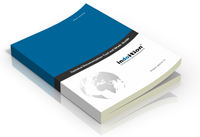 This page was last updated 06/2017